Places To Go Abroad For Your 40th Birthday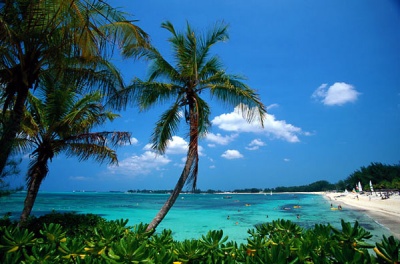 There are so many great destinations if you are thinking about going abroad for your 40th birthday, which cater for all budgets.
If you haven't got a lot of money to play around with don't worry as places such as the south of France, Spain or Portugal are relatively easy and affordable to get to. For France you can simply jump on the Eurostar or get a ferry from Dover to Calais from around £100 to £200 per family. For Spain and Portugal your flight time will be from 1-3 hours and costs vary depending on which airline or package deal you choose. For a couple of package tickets to a 4* hotel you will pay from £800-£1200.
If you have a larger budget and are looking to travel somewhere a little further away and more entertaining then popular destinations include Las Vegas, Thailand, any of the Canary Islands, Greece and parts of North Africa such as Morocco or Tunisia.
For a luxury break there is of course destinations such as the Maldives, the Bahamas, Australia, New Zealand and the Caribbean.
To see a list of some more great 40th birthday holiday destinations visit our 40th birthday ideas page. You can also submit any we have missed here.
Share this
Discuss on Facebook